Solid 14K Yellow Gold Heavy Jesus Piece Gold Jesus Pendant 13.7g 2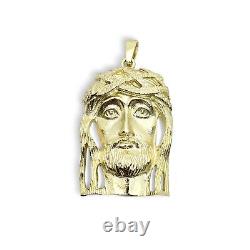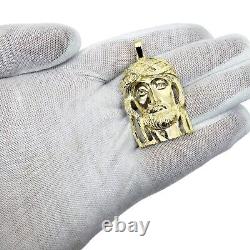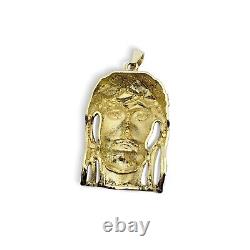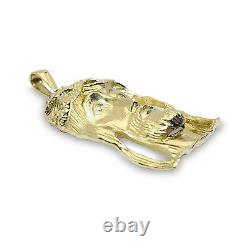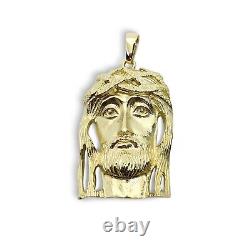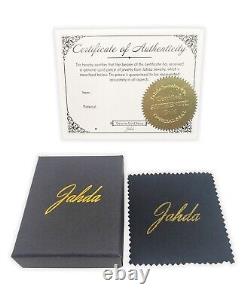 This design was created to be a high quality, heavyweight, durable piece with a good amount of gold weight to it. It is much more durable than comparable mass-produced pieces made from very thin gauge sheets of gold. NOT MASS-PRODUCED - Hours of time go into each piece we create for you. Each piece we create is treated like a custom order. We do not sell mass-produced jewelry imported from overseas. ONLY REAL/SOLID GOLD - No gold-plated or fake items. All of our items are pure.
MADE IN THE USA - All of our new items are designed and manufactured in the USA. We are a private jewelry manufacturing shop located in Sacramento, CA, specializing in timeless, classic, and bold jewelry designs.
The designs we create are offered in a variety of karats, colors, and sizes. All items we create are solid, real, genuine gold pieces.