Vouiu 6-Piece Bonsai Tool Set Knob Cutter, Trunk Splitter, Concave Cutter & More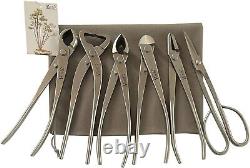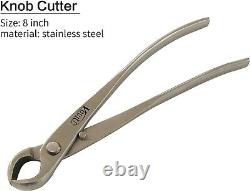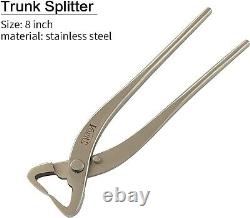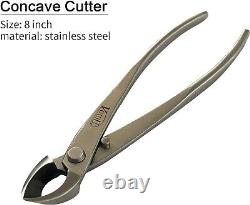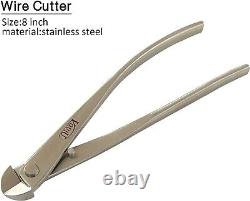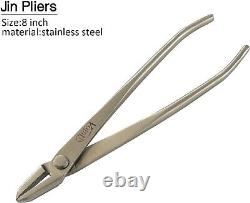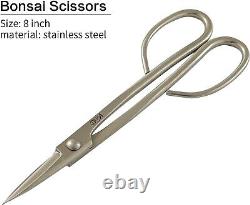 Stainless steel can be divided into martensitic stainless steel, austenitic stainless steel, ferritic stainless steel, etc. This product uses martensitic stainless steel 3Cr13.
Martensitic stainless steel has high carbon content, high strength, hardness and wear resistance. The disadvantage is that compared with austenitic stainless steel, the corrosion resistance is slightly poor. The reason why austenitic stainless steel is not used is that although austenitic stainless steel has strong corrosion resistance, its hardness and strength are low, so it is not suitable for products with shear function. If the product can be wiped dry with dry cloth after use, its anti rust performance is far higher than that of ordinary carbon steel. Product inclusion :Knob Cutter, Trunk Splitter, Concave Cutter, Wire Cutter, Jin Pliers and Bonsai Scissors.