XZOGA BLACK MAMBA Venom Spinning Rod Saltwater Freshwater Fishing JP 2.45-2.95m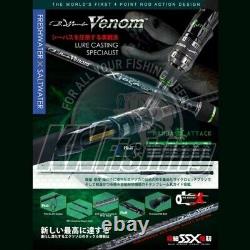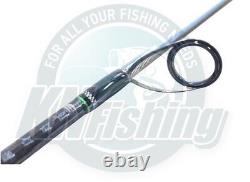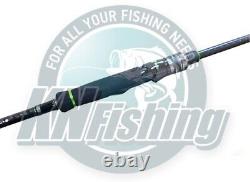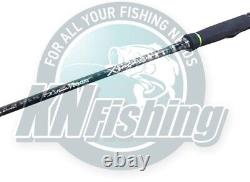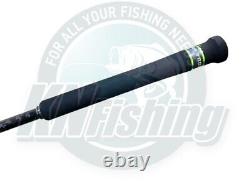 When it comes to new XZoga rods, which belong to the Black Mamba family, then we are sure that this is an important development in In-Shore fishing. One could say that the Venom version of the XZoga Black Mamba series was made to fit perfectly in the fishing styles of the Mediterranean. Behind the XZoga name is a professional fishermen team with a vast experience in sport fishing, which has been in the course of 20 years.
Opening them to new, innovative things, professionalism, and creating new trends makes this brand on the Japanese market, a very exclusive one. "Black Mamba", the fastest snake in the world has a reputation for being aggressive and highly venomous. XZoga has transformed all these characteristics to its new series concept design, the new Black Mamba Venom rod. The new Black Mamba Venom rods are aggressive in nature, which can cover more than one fishing style, possess great strength in their blank, are lightweight and have the ability to make long, precision casts.
Their action allows you to transmit instantly and without any losses on the way, every motion you need to transfer to your lure. Let's take a closer look to each model, in more detail.
The Venom VS80ML2 with Casting Weight 7 - 21 gr and length 2.45 m possesses the necessary strength to handle big prey for its standards. Its blank is significantly stronger in comparison to other rods in the 7 - 21 gr range. It is also light weight with Extra Fast action.
During testing we realized that the angler can safely navigate even above the 21 gr threshold. The semi-parabolic action of this rod model ends in the 4. The model VS86M2 with Casting Weight between 10 - 30 gr is rather lightweight compared to the other Venom rods. You will feel the softness of its blank, even though it also belongs in the Fast action category. Perfectly balanced, it can handle silicone baits in the area of 20 gr, targeting Barracudas, Seabass and other similar predators.
Due to its length (only 2.59m) it is perfect for harbors, estuaries and easy to handle. The Venom VS90M2 with 2.75 m of length and Casting Weight between 14 - 42 gr is addressing for Medium Spinning enthusiasts. It does not possess the strong blank of the other models in the Black Mamba Venom family, but is definitely more sensitive, with parabolic behavior.
It can handle long lures in the 20 cm size and 25, or even 30 gr of weight. You will find the right balance in large Top Water lures, targeting Blue Fish, Barracuda, Bonitos.
It is a Fast Tip rod. The VS96MH2 rod with Casting Weight between 16 - 48 gr and length 2.90 m is a rod, tailor made for Heavy Spinning. It can handle successfully jigs in the range of 40 gr, hence it lays with one foot in the Light Shore Jigging category. Its response is fast to every twitch, as it is a Fast actioned rod with an impressively strong blank.
With a concentration of an incomparable 99% degree of micro graphite blank, the XZoga Venom rods are made with the XVX Double Carbon X Wrap technology and with Carbon surface wrapping. Hence their blank provides excellent lifting and torque power, increases the rod's stability, strength and toughness. Equipped with Fuji K series guides, that can minimize the line tangle problem. In addition the reel seat is an XZoga model, made by Fuji.